Difference in Mold Damage and Mildew Damage
1/14/2020 (Permalink)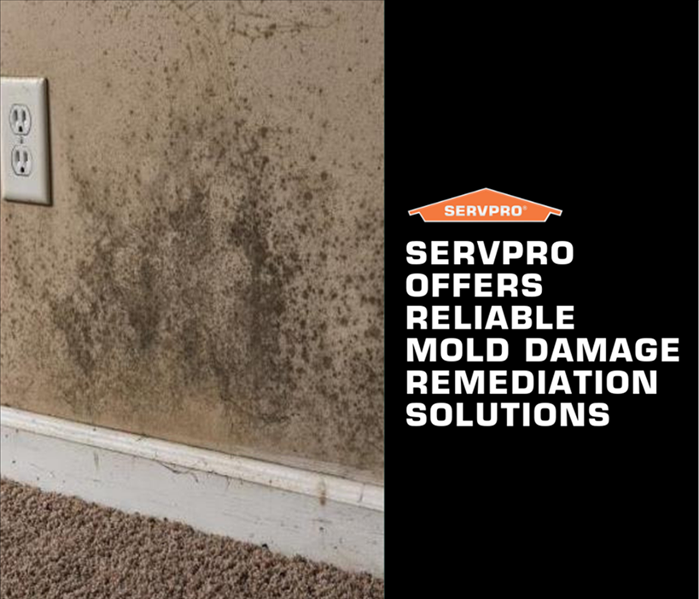 Have you ever wondered, "What is the difference in mold damage and mildew damage?" Both can have similar characteristics, but they are far from being the same. Don't confuse mold with mildew. SERVPRO® of South Burlington County can help educate you on this topic.
Here are some similarities and differences in mold and mildew:
Similarities:
Keen on moisture
Can grow on surfaces (food, shower, walls, etc.)
Both are a fungi
Differences:
According to HGTV, "mildew is a surface fungi that can easily be identified as a patch of gray or even white fungus that is lying on the surface of a moist area. Mildew is easily treated with a store-bought cleaner and a scrubbing brush."
"Mold, on the other hand, can be black or green and is often the result of a much larger infestation. This type of fungus can appear almost "fuzzy" — especially when it is found on food — or even slimy in nature."
Speaking of mold, a common misconception that many people have is that bleach can kill mold. This is a myth.
Something else we'd like to educate you on is mold removal and mold remediation. There are clear differences. If you spot signs of mold, you'll want to get a professional out to your home or business as quickly as possible. Because mold growth can start in as little as 48 hours.

Now that you know the difference in mold damage and mildew damage, if you happen to have mold damage at your residential or commercial property, count on the heroes of SERVPRO® of South Burlington County, who are your local mold remediation and restoration specialists. When you're ready for us to make that damage Like it never even happened,® just email us at SERVPRO8494@GMAIL.COM Or give us a call at 856-988-6195.